After a bit of a wait for help on the gearbox I came to the decision that I didn't want to wait any longer. This isn't a reaction to anger, there is no anger – I understand why my friend is too busy to get around here right now – this is just a reaction to not wanting to wait anymore.
So with that in mind I wrote an email to Jim, a fellow from around here who has been over in China for some years converting Chang Jiang 750's into BMW's, here is one of the bikes he did: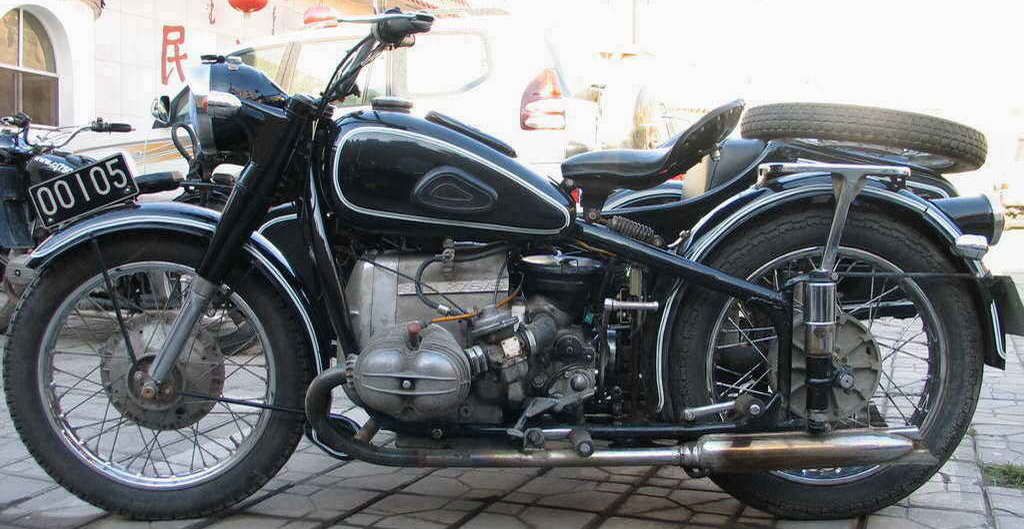 I'd had quite a few conversations with him a few years ago when I was just getting into the idea of converting the Ural to a BMW engine. So I wrote him an email asking if he had any rebuilt gearboxes that have been modified to fit BMW engines and when he said he did, I bought it as well as a clutch rod.
He hasn't actually specified which kind of gearbox I bought, but he has a good reputation for putting in excellent bearings and good replacements while rebuilding a gearbox and so with that plus the fact that the bolt pattern has been changed to work on BMWs, well I don't really care which company made it – because rebuilt its better than any of them and close to as good as the 750 gearbox.
I suspect that its a Chang Jiang which would look like this: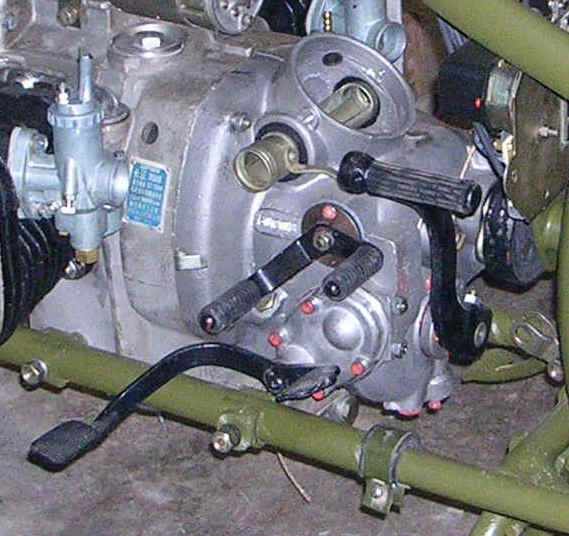 At which point I will have to abandon the BMW airbox for an older style, but thats fine by me at this point.
Because at this point the clutch can be re-installed, then the engine can go back in the frame, then the alternator & ignition can be replaced, the wiring can be done, the gearbox can go one, the coils can be installed, then the final drive can go back one. At that point the bike is just about done.
Everything has been waiting on the ability to bolt the gearbox to the engine, nothing else could be done before this. I love riding mom's 750 Ural but I want my bike back, and I want to shake it down before next winter so that I can reliably use it. That means getting used to the handling differences caused by the 2wd.
Now it can all continue. Now I'll have something worth the pain of getting up to do around here. I'm quite excited.